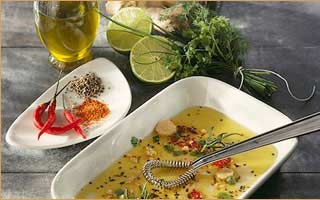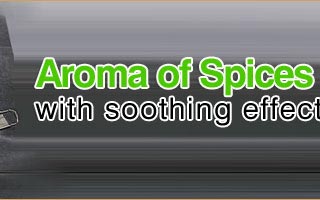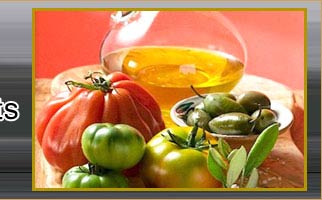 Home » Spice Oils » Galangal Oil

GALANGAL OIL
| | | | |
| --- | --- | --- | --- |
| | Botanical Name | : | Alpina Officinalis |
| | Common Name | : | Low-John Root, False ginger Oil, Galangal root oil |
| | CAS # | : | 8024-40-6, F.E.M.A. : 2500 |
| | Plant Parts Used | : | Rhizomes |
| | Extraction Method | : | Steam Distillation |
| | Color & Odor | : | Yellow to olive brown liquid with has a spicy, woody and camphorous odor |
Description :
Galangal is the dried root of the plant which found mainly in eastern Himalayas and south west India. It is used as a spice and has wide usage in various medicinal preparations.
Constituents & Specifications :
Ethyl cinnamate (25%), Ethyl p-methoxycinnamate (30%), P-methoxycinnamic acid
Specific Gravity :
0.955 - 0.975 @ 72°F
Refractive Index :
1.4940 - 1.4952 @ 72°F
Properties :
Antiseptic, bactericidal, carminative, diaphoretic, stimulant, and stomachic.
Benefits & Uses :
Used as spice, this oil also finds wide application in various medicinal preparations. It is useful in respiratory troubles and in rheumatism & catarrhal affections, especially in bronchial catarrh. Very useful for upsets digestive system, indicated for dyspepsia, flatulence, colic, nausea, and vomiting.
It is the folk cure to cold and sore throat
Galangal oil is commonly used in Thai & Indian soups and curries.



©
India Essential Oils
. All Rights Reserved (
Terms of Use
)
Developed and Managed by
IndiaMART InterMESH Limited