India Essential Oils was started 5 years
ago as a company identified with our capabilities to meet the increasing demands for
Essential oils & Oleoresins products of Food, Pharmaceutical, Perfumery, Flavor and Cosmetic industry
in India and overseas. With a view to preserve the environment by sustained efforts in pollution control and conservation.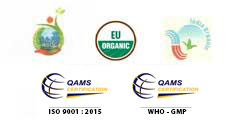 Popular Oils


Why Choose Us
Blend of naturally occurred constituents.
Used in medications and herbal treatments.
Free from undesirable side effects.
Used for emotional health.
Honest & competitive pricing.
Blending your own Essential Oils
can sometimes be quite an art and it's always fun to experiment. Whether or not you're familiar with making your own essential oil blends, you'll only improve with practice.
We have collected wonderful
Essential Oil recipes
over the last several years. We are excited to share them with you!




©
India Essential Oils
. All Rights Reserved (
Terms of Use
)
Developed and Managed by
IndiaMART InterMESH Limited